Latest Music News
---
SOUL II SOLE PRESENTS
PAUL PHILLIPS & MARK RANDLE
SOUL II SOLE Presents Paul Phillips & Mark Randle
Saturday 12th May 2018
Hosted by Sharon Cooper and Steve Hodson

Come and join myself and Mark Randle for a night of soul and soulful dance. I will be playing the latest uplifting soulful house grooves and house classics.
Rendezvous Bar and Events
119 Factory Road
Hinckley
Leicestershire
LE10 0DP

www.rendezvoushinckley.co.uk
Telephone 07398 990440

More info on the Soul II Sole facebook page >>>>
Under The Influence Vol.2
compiled by Paul Phillips [Z Records]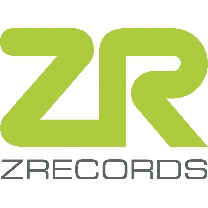 My compilation CD Under The Influence Vol.2 for Z Records features some of my favourite lesser known Disco, Boogie and Soul tracks from the 70s and 80s that for one reason or another went under the radar at the time of release.


The vast majority of these releases went unnoticed other than in some cases exposure in their local area of release via local radio airplay and sales which in some cases would lead to a minor local hit.
The album is available on double CD, gatefold vinyl and download.
Disc 1
01. Phylliss Bailey - Focus - < Play >
02. Jesse Gomez - Baby I'm Coming At You - < Play >
03. State Department - Slow Love - < Play >
04. Brenda Cuffari - My Music Says It All - < Play >
05. Pike - Good Feelings - < Play >
06. Midnight Energy - Saving All My Love - < Play >
07. Hearts of Fire - Let's Party All Night - < Play >
08. Freeway - Get The Feeling - < Play >
09. Myth Michaels - Push It - < Play >
10. 24 Karat Gold - New Love - < Play >
11. Tony Gregory - I'm Gonna Break You Down - < Play >
12. The New York Disco Orchestra - It's True - < Play >


Disc 2
01. Special Touch - This Party Is Just For You - < Play >
02. Freeway - Help Yourself - < Play >
03. Ron Richardson - Ooh Wee Babe - < Play >
04. Billy Frazier - The Mind Blower - < Play >
05. Wardell Piper - The Power of Love - < Play >
06. Sunstreet - Lovin - < Play >
07. Motherfox - Fallen Into Love - < Play >
08. C.B And Just Us - Won't You - < Play >
09. Krisp - Sunlight - < Play >
10. The Thompsons - Message - < Play >
11. Michelle Lamb - Natural High - < Play >
12. The Underground Band - Time Is Running Out - < Play >


Listen & Buy CD at Amazon.co.uk or Amazon.com

More details on this release at ZRecords

Available to buy at the following -

Z Records || Soul Brother || Simply Soul || Juno Records || Traxsource || Amazon || Beatport || Phonica || iTunes || Turntable Lab || Sounds Of The Universe || Discogs ||
PAUL PHILLIPS RARE AND COLLECTABLE
DISCO BOOGIE SOUL MIXES
Under The Influence 2015 Vinyl Sampler
Beckie Bell - Music Madness (DJ Red Greg Edit)
The Underground Band - Time Is Running Out
Sweet Talks - Do The Beat (Joey Negro Edit)
Shelbra Deane - You Move Me

More info on Discogs >>>>
Paul & Raj live broadcasts from the Southport
Weekender
Listen again to Solar Radio live broadcasts from past Southport Weekenders. More info >>>>